How to Bend Wooden Stair Handrail
Bending wooden stair handrails can be a challenging but rewarding process. This step-by-step guide will walk you through the process of bending wooden handrails, which typically consist of 7 to 10 layers (plies) glued together and curved. With the right tools and techniques, you can achieve a beautiful and functional handrail for your staircase.
Tools Needed:
Wood to make guides
C clamps
Wood glue
Small paint roller
Sandpaper
Let's Begin.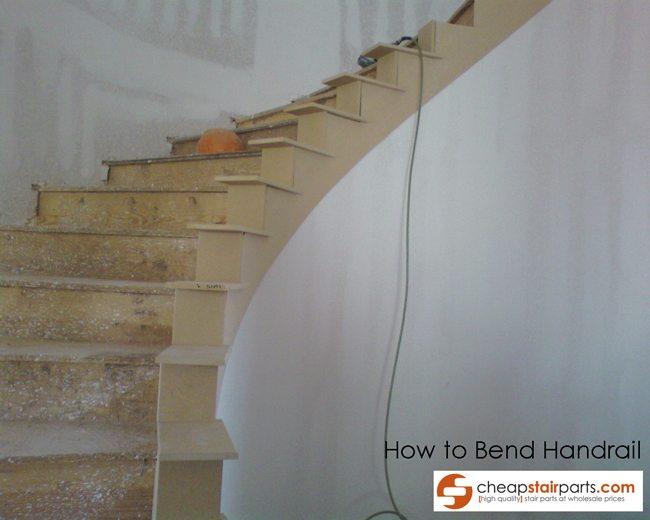 Step 1 – Prepare the guide blocks: Create guide blocks out of lumber that will serve as the handrail guide. These blocks will hold the handrail in the correct curve while it dries.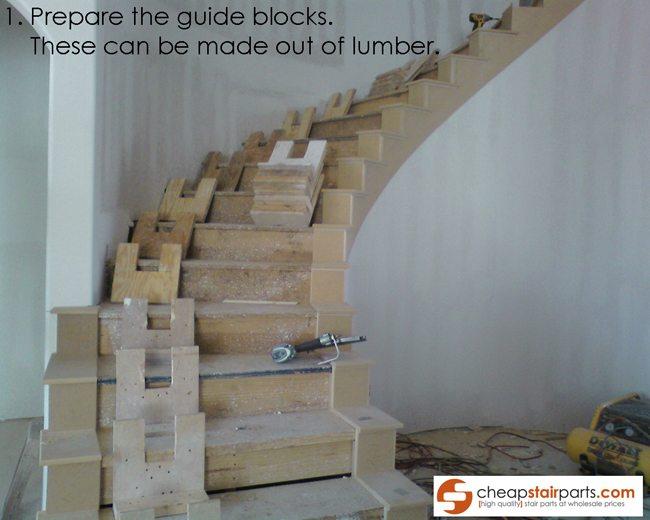 Step 2 – Secure the guide blocks: Nail the guide blocks along the intended handrail path, ensuring they're spaced evenly to provide consistent support. Avoid using a nail gun, as you'll need to remove these blocks after the handrail has dried.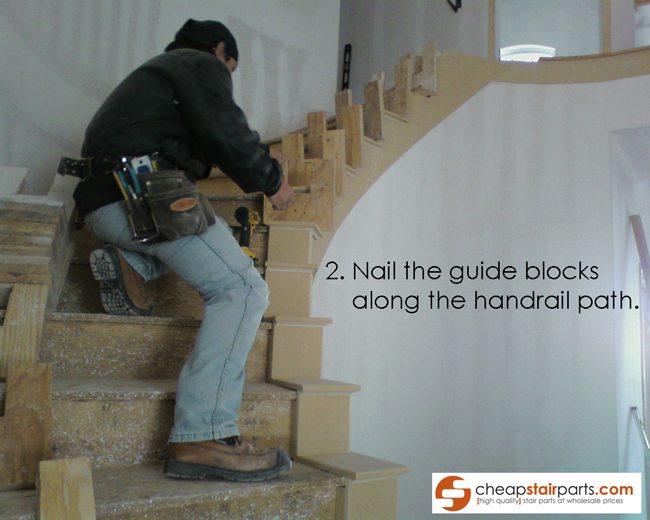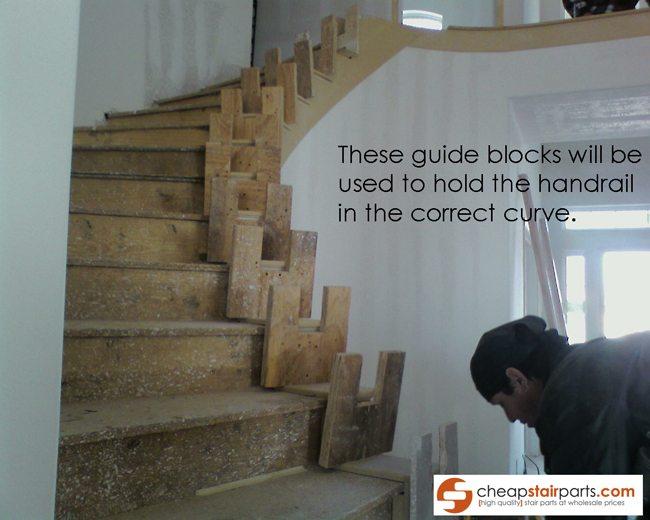 Step 3 – Apply wood glue: With a small paint roller, apply a thin, even layer of wood glue between each layer of the bending handrail. Be careful not to use too much glue, as this may cause the layers to slip.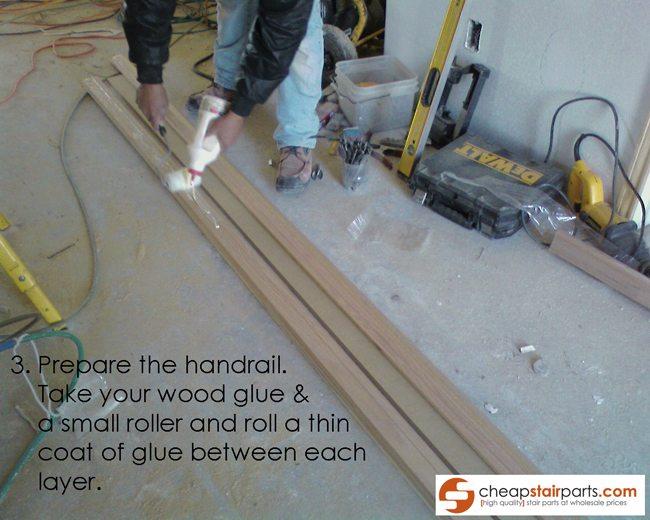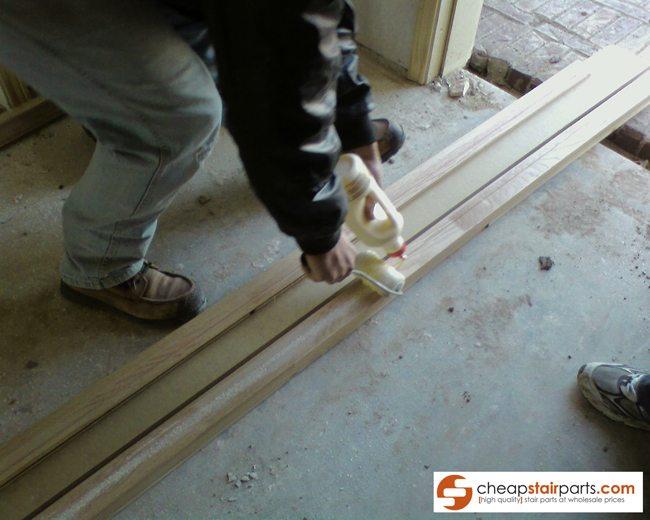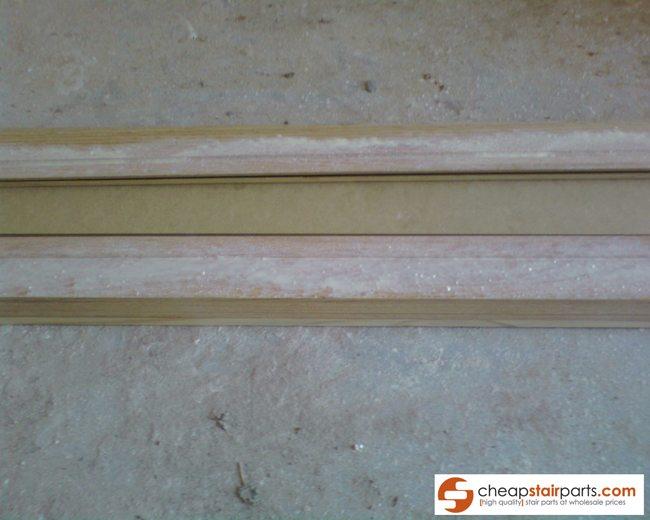 Step 4 – Position the glued handrail: Place the glued handrail within the guide blocks, ensuring you're using the outer molding layer. This outer layer should not be glued; it's only used to protect the handrail while you clamp it into place.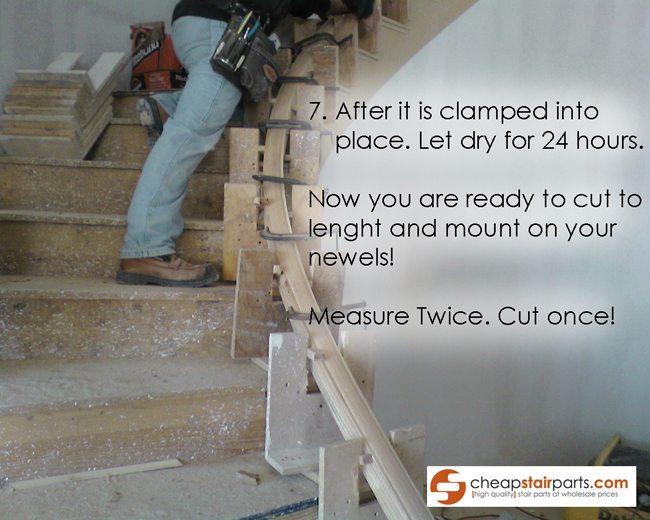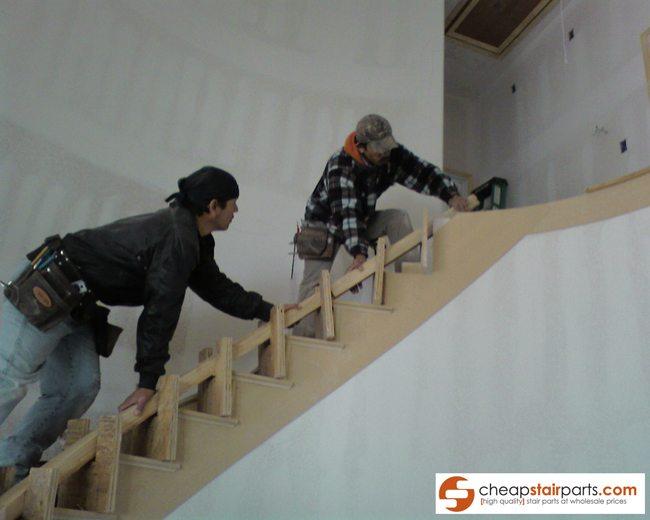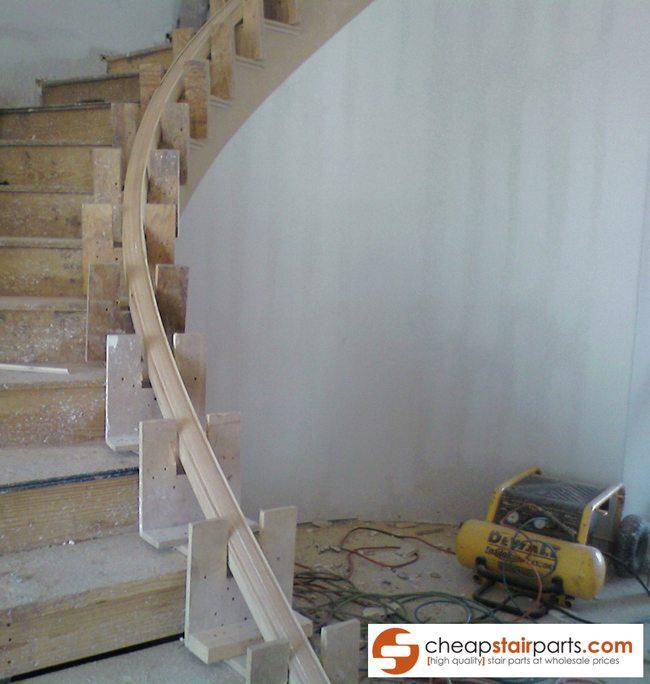 Step 5 – Align the handrail: Use shims to secure the handrail in place and align it with the center of the guide blocks. Gently tap the handrail with a mallet or hammer where needed to properly align the layers.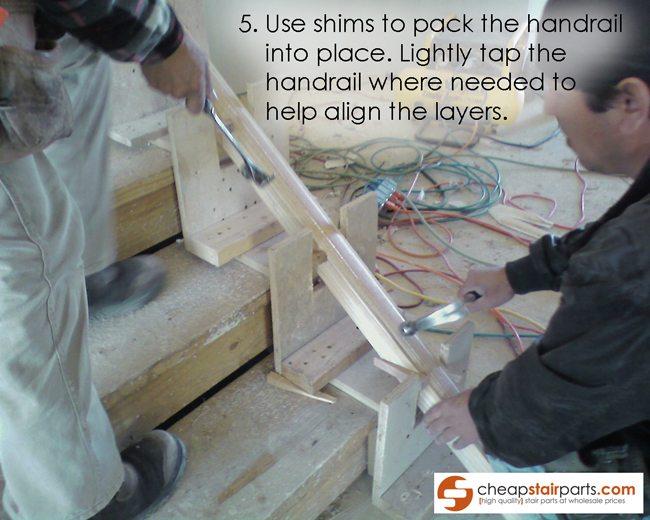 Step 6 – Clamp the handrail: Use C-clamps to hold the handrail firmly in place between the guide blocks, ensuring even pressure is applied along the entire length of the handrail.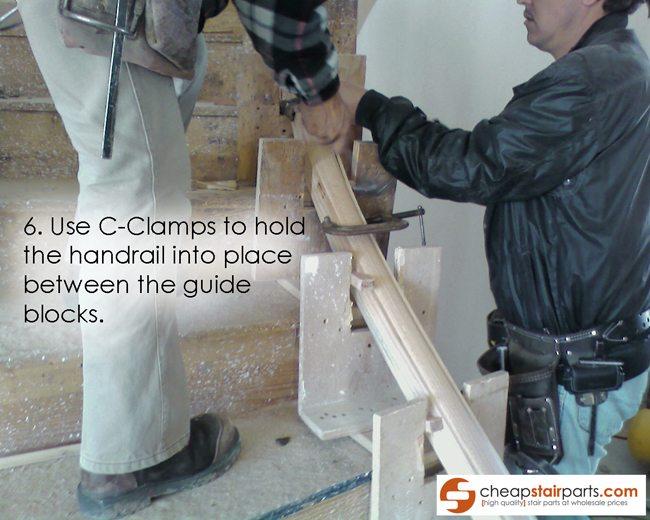 Step 7 – Allow time to dry: Let the handrail dry for at least 24 hours, allowing the glue to set and the handrail to maintain its shape.
After installing your newel posts, test-fit your handrail before cutting it to the desired length. Remember to measure twice and cut once to ensure a perfect fit.