Exploring the 4 Types of Wood Newel Posts for Your Staircase
Newel posts play a crucial role in staircases by providing stability and support for the handrail. As you plan your staircase, consider these four primary types of wood newel posts, each with distinct features and benefits. Selecting the appropriate newel post type is essential for a safe, stable, and stylish staircase. Proper installation and securing are crucial to provide the necessary support for your handrail.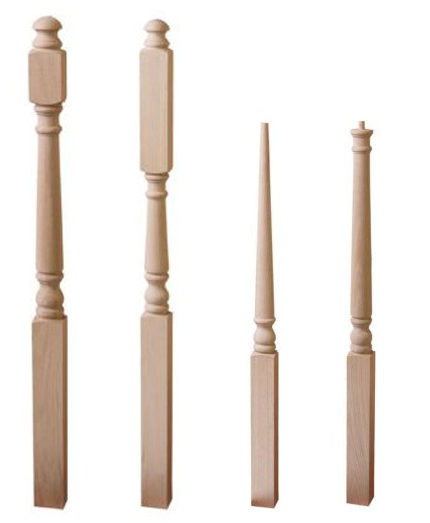 Standard Newel Posts
Standard newel posts are the most prevalent and are typically used in post-to-post systems, where the handrail maintains a consistent height throughout the railing. These posts are usually rectangular in shape and showcase a block top design.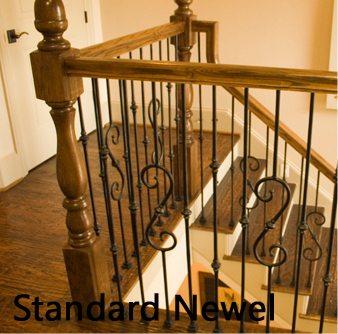 Landing Newel Posts
For level changes in a staircase, such as middle or upper landings, landing newel posts are ideal as they accommodate handrail height adjustments. These posts often feature a 13-inch tall block top.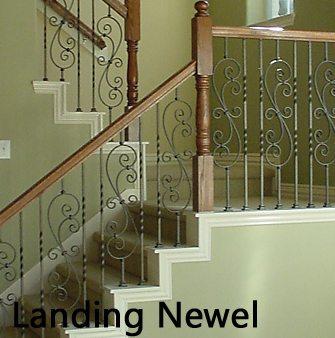 Pin-Top Newel Posts
Utilized in over-the-post systems, pin-top newels create the appearance of a continuous handrail or are used at the bottom with a volute, turn-out, or start easing with cap. A small pin on top holds a handrail fitting in place.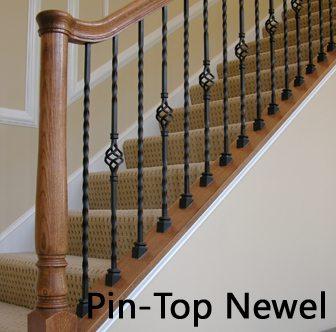 Stabilizer Newel Posts
Stabilizer newel posts offer extra support in lengthy railing runs where a fitting isn't suitable. Generally thicker and more robust, these posts ensure a stable and secure handrail.