The Four Different Types of Newel Posts
When it comes to designing and building a staircase, newel posts play a critical role in providing stability and support for the handrail. There are four main types of newel posts to choose from, each with its own unique features and benefits: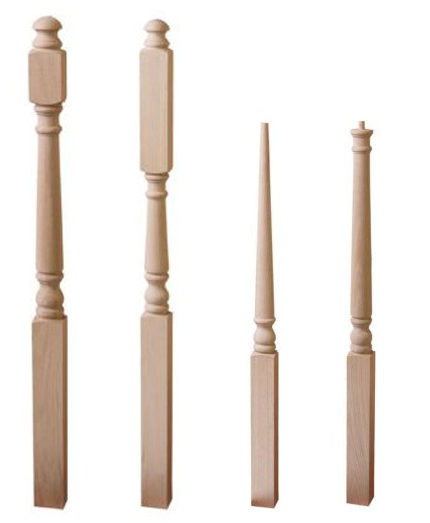 Standard Newel Posts
These are the most common type of newel post, typically used in a post-to-post system where the handrail will be at the same height throughout the railing. Standard newel posts are usually rectangular in shape and feature a block top design.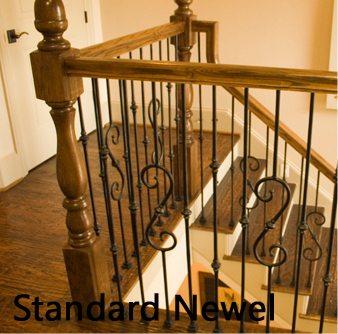 Landing Newel Posts
These are used when there is a level change in the staircase, such as at a middle or upper landing, and the handrail needs to change height. The block top on a landing newel is typically 13 inches tall.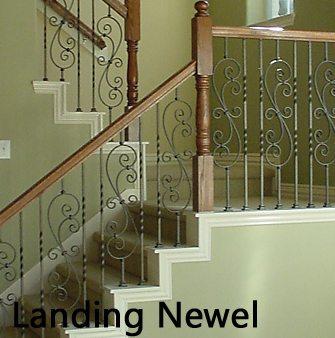 Pin-Top Newel Posts
Pin-top newels are used in an over-the-post system where the handrail appears to have a continuous run, or just at the bottom with a volute, turn-out, or start easing with cap. These newels feature a small pin on top that is used to hold a handrail fitting in place.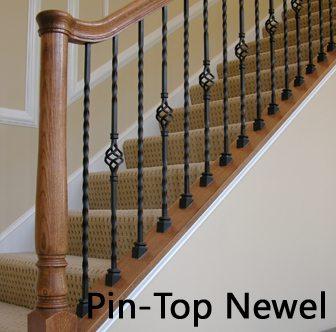 Stabilizer Newel Posts
As the name suggests, stabilizer newel posts are used to provide extra support in long runs of railing where a fitting cannot be used. These newels are typically thicker and more robust than other types, helping to ensure that the handrail is stable and secure.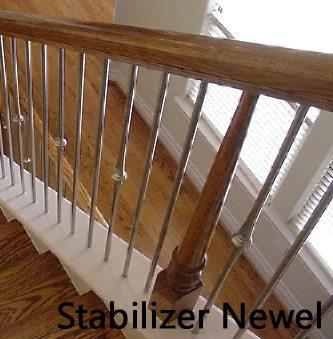 No matter which type of newel post you choose, it is important to make sure that it is properly installed and secured to provide the necessary support for your handrail. By considering the unique features and benefits of each type of newel post, you can ensure that your staircase is safe, stable, and stylish.